What's True e-Bill service and how to apply it?
​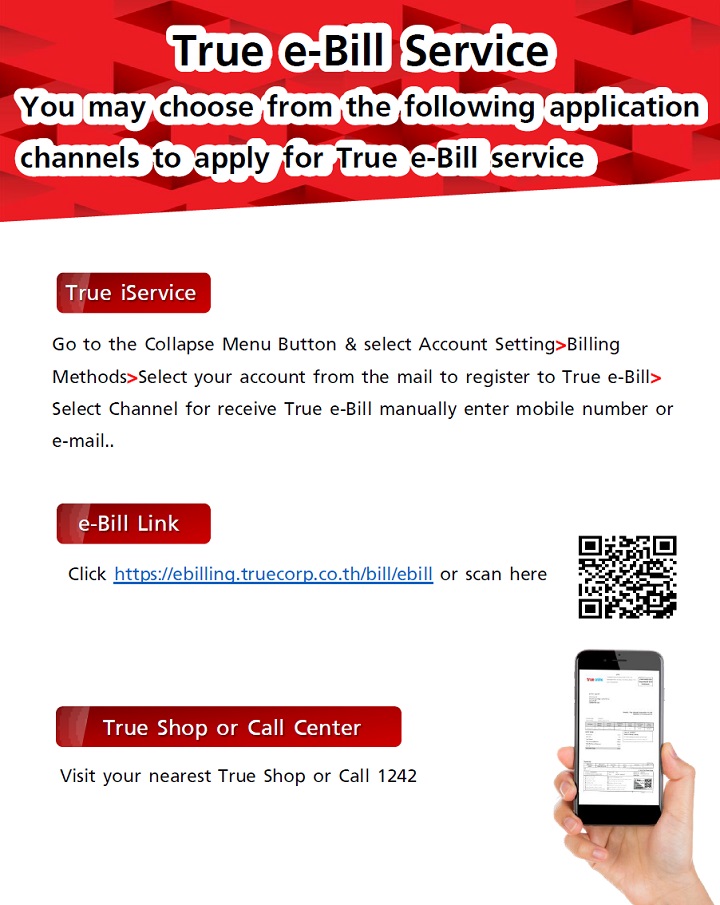 Enroll via iService, click here
Enroll via e-Bill Link /QR Code,

click here
Visit your nearest True Shop or Call 1242
PDF file that the customer received will contain
Billing information (page 1)
Bill details (page 2)
Payment methods
You will receive a PDF file that is compatible and accessible with Adobe Acrobat version 5.5 or later versions. WinZip application is also required to extract /unzip the file. For SMS recipient, the enclosed hyperlink that opens your e-Bill will lasts 90 days. After 90 days, the link will become inactive.